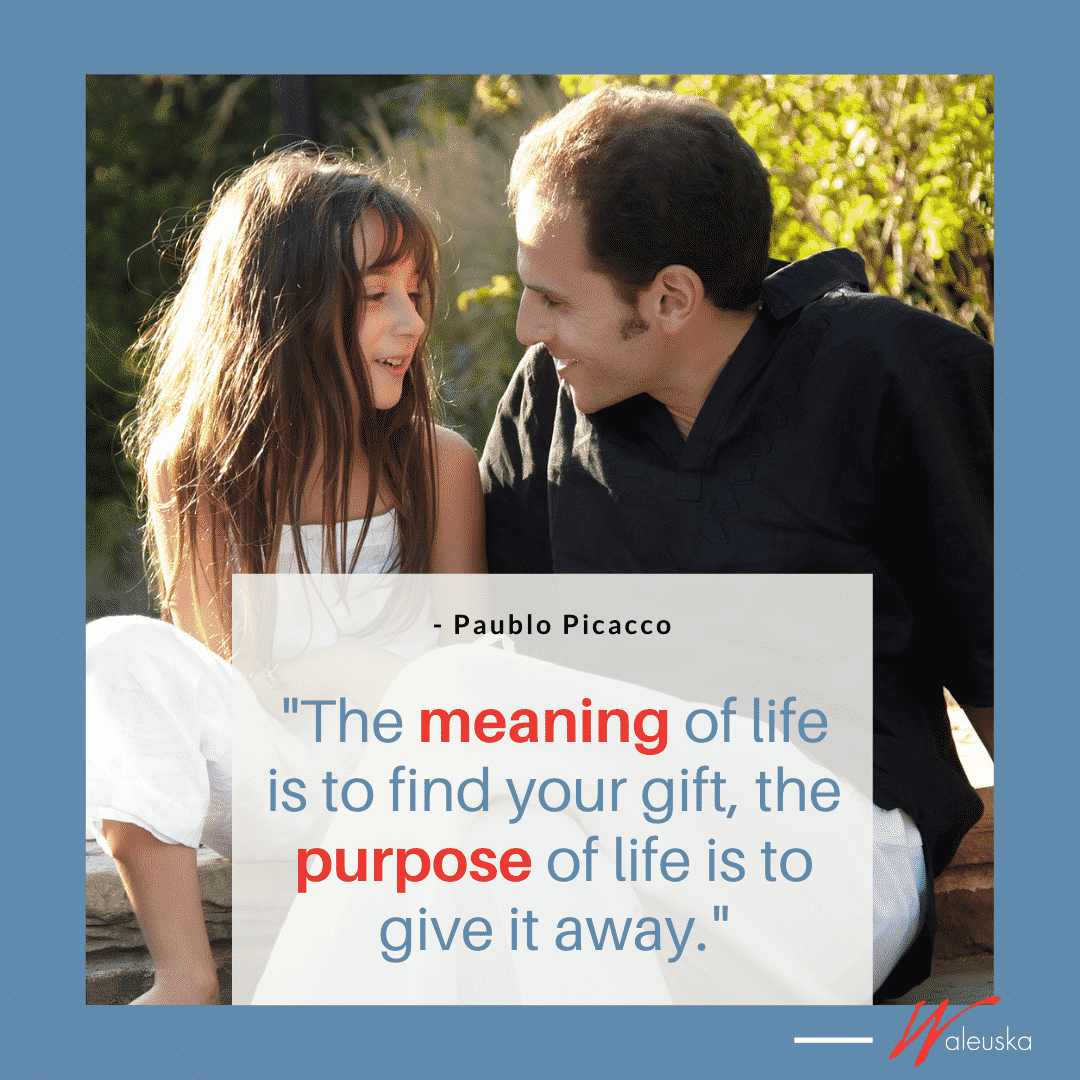 Do you love what you do? Do you know your purpose?
I believe that each one of us is born with a special gift to share with the world.
Long-lasting happiness, in my opinion, can only come when your gift and purpose is aligned with what you do each day. Haven't you notice you are happiest when you are doing something you love? Think back to an activity that leaves you energized and joyful when doing it, or think of the things that you were good at when you were a kid. Those things are clues to your purpose and gift.
As an example, ever since I was a little girl I loved to write, in fact, my grandpa nicknamed me 'La Periodista' which means the Journalist, because I loved storytelling. I would walk around with a notepad and pen interviewing people about their lives and would write amazing stories of their experiences. That should have been my clue that writing was my soul's purpose.
All too often, when we become adults, we end up doing things that are far from the things we dreamed of as children. Do you ever wonder why? So many of us as children dreamed of becoming a prima ballerina, an astronaut, an inventor, a firefighter, a doctor, a pilot, a mermaid. Mermaids aside, why didn't we become those things? As we grew up, what made us believe that those things were not achievable?
Ask yourself these questions. If you knew that you could not fail, what would you be doing? If money or other impediments were not an issue, how would you be spending your time? Who would you serve?
Join the 28-day gratitude challenge course where I will teach you how to develop the blueprint for your life so that you can finally do what you were meant to be. Secure your spot for the FMTG course, enroll at https://fmtg.teachable.com/
Subscribe to Waleuskalazo.com and never miss any of her inspirational articles:
https://is.gd/32a098