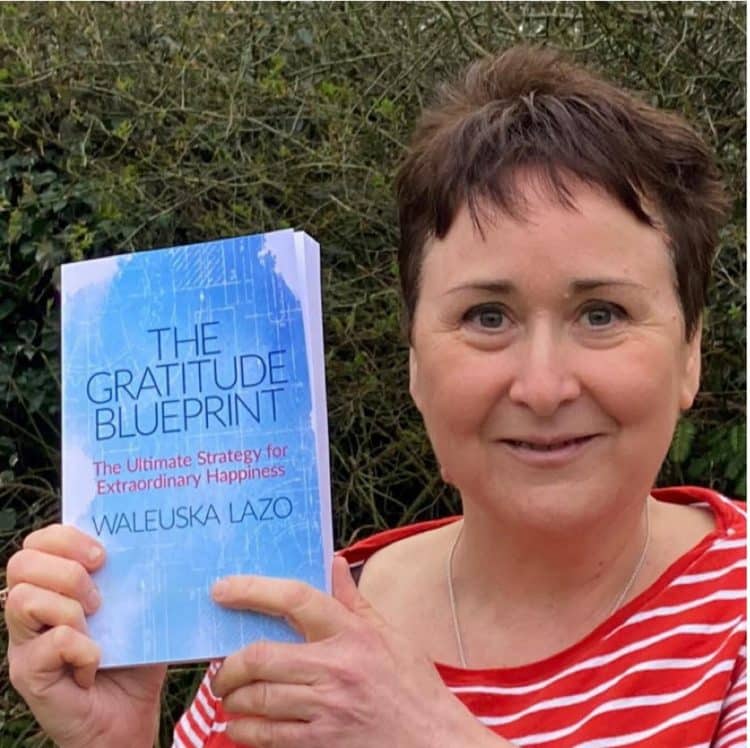 "When you decide to read this book and start the 5 minute gratitude practice, you will experience a profound change in your life. 
The highly effective, enjoyable and successful design of each of the lessons, guides you smoothly through a transformational journey based on the practice of gratitude, while feeling supported every step of the way. 
The progress made becomes evident very early on, as your outlook in life changes positively and you learn to unblock limiting beliefs, forgive the past, accept the present, and become appreciative of what you used to take for granted among other things. 
Waleuska's FMTG system does more than work, it cleverly teaches you how to improve your life with only 5 minutes of daily gratitude practice before you get up and start your day. 
Everyone would benefit from following this innovative and life-changing program and I hope it reaches many people. 
Thank you Waleuska for making gratitude second nature to me.
~ Susana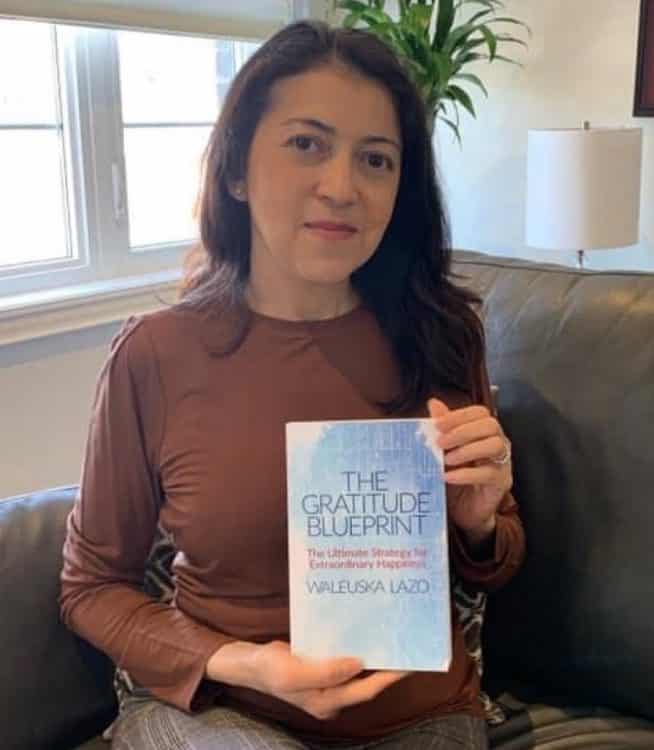 "This is an amazing book that guides you to life transformation just by focusing on gratitude. Simple practices that can change your perspective for a happier and grateful life. I have completed the FMTG program and I strongly recommend it. This book is a must read, the best investment in your life."
~Edda K., Canada.
"If you want to let go of what does not serve you and manifest the life you've always dreamed of having, The Gratitude Blueprint is the book you must read. With this daily practice, I've shifted gears and hit new heights of mindfulness. I've changed my relationships with myself and with others. The quality of my thankfulness is more heartfelt. I look at everything and everyone now with genuine appreciation and love. It all begins with the heart."
~ Nish Takia (India)
"This is no ordinary book you hold in your hands as FMTG is no ordinary toolkit. It is a divination! When I started reading, every word spoke to my heart and the fibers of my being. I had always thought I was a grateful person but doing FMTG daily made me realize that I used gratitude as a passing, momentary thought. It was not a habit, so it had never truly replaced my other thoughts in a proactive manner. As I continued to practice, I was awed at the peace, harmony, and positive outlook I started having—a healing process was going on. The excitement of creating the blueprint of my life with gratitude has been powerful for me."
~ Swati Taneja (Canada)

"In The Gratitude Blueprint, Waleuska Lazo teaches a nurturing, step-by-step process. Her FMTG method is a gracious, deeply transformative program that involves so much more than learning how to excel in giving gratitude. Without doubt, it is one of the safest, gentlest, yet most liberating processes I've done on my road of self- transformation. The key to the success of this formula for me was that I could do it in the privacy of my home and take myself easily to the places I needed to heal. I learned how to both forgive past issues and celebrate life. This was the first system I've used where I could connect my heart and mind as I visualized. I cannot recommend this book highly enough."
~ Elizabeth Dwyer (Austria)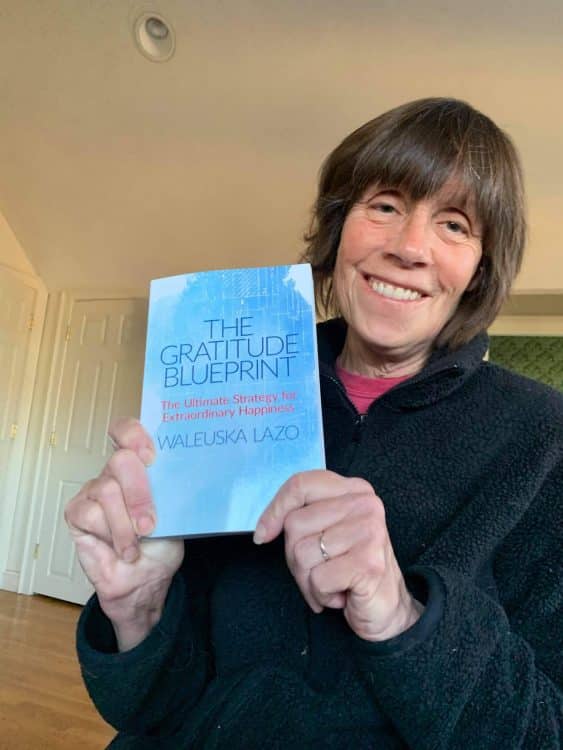 "The Gratitude Blueprint by Waleuska Lazo is a wonderful book for anyone interested in following a step by step plan toward a more fulfilling life. I first began participating in the corresponding online program called Five Minutes to Gratefulness (FMTG) over a year ago and was immediately hooked. I'm thrilled to own this book and highly recommend it to anyone looking for a roadmap to better interpersonal relationships, emotional and physical health and over well being."
~ Terry Bergdoll  (United States)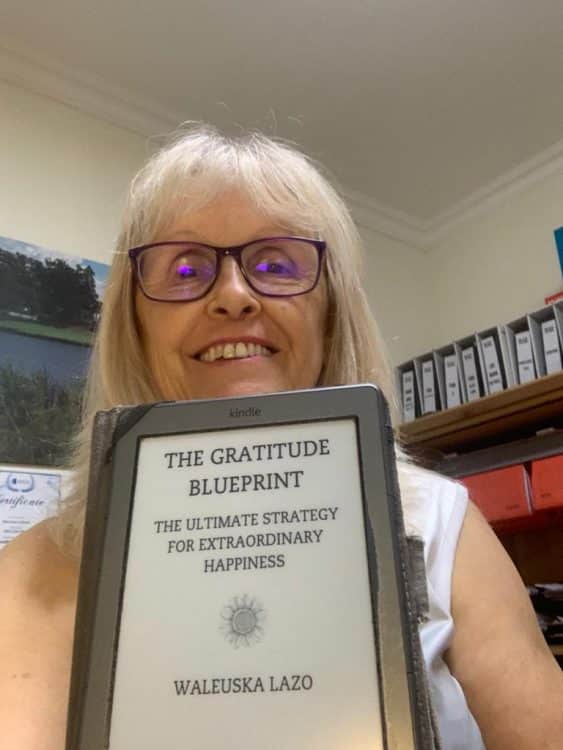 "The Gratitude Blueprint taught me how to shine a spotlight on my dark and hidden places of fear in regards to relationships. Because of unspeakable abuse in two consecutive marriages, followed by a brutal rape and a diagnosis of cancer, I was completely shut off from romantic love even though I have always said I wanted to experience a real marriage. Gradually, I used FMTG to address the areas that needed healing, finding some tiny thing to be grateful for in each, and slowly my emotions and feelings began to shift. I was alone for eleven years, then Waleuska encouraged me to draw up a comprehensive blueprint covering every area of my life, including finding the 'perfect husband.' Finally, I was ready. I committed it to the Lord and let it go. Two months after releasing the blueprint, I 'saw' Ben. To make a long story short, he proposed a short while later and I accepted. Every moment together is pure joy, and I am so incredibly grateful to Waleuska for her encourage- ment and assistance in taking me from the expectancy of spending the rest of my life alone to being a happily married and cherished wife."
~ Maureen Sullivan  (South Africa)
"The FMTG program is spectacular. Each week is as incredible as the prior week and together the weeks build more and more into touching upon all the many facets of life we should be grateful for, including so much that we easily take for granted! Another thing I find amazing is that this program is all encompassing and has superbly organized the most important aspects of a higher, healthier level of being! It truly is a complete package because the final week gives you clear directions on how to create the life of your dreams! First it teaches you to be grateful for having a life, then it teaches you how to make your life more amazing! The lesson of the final day of The Gratitude Blueprint is such an incredibly brilliant way to sum it up, carry it with us, and live it every single day."
~ John Artinian (United States)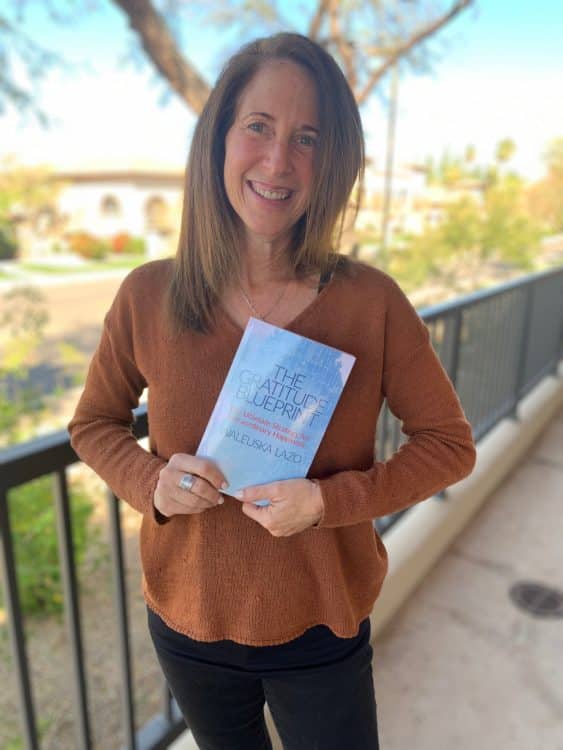 "I was drawn to the FMTG system immediately. I love that this technique is proven to support emotional and physical healing. It inspires me that Waleuska found purpose in her pain and chose to share her knowledge. Her passion and compassion are second to none. I have gone through the program four times and counting, continuing to learn ways to heal and find my most authentic self each time. Every topic in the twenty-eight-day program is thought-provoking."
~ Julie Kessler (United States)
"Words cannot describe how valuable doing twenty-eight days of gratitude has been to me. At first, I was anxious thinking I would be hard pressed to find the time. Little did I know that FMTG would completely take over my life. I eagerly turned five minutes into 40,320 minutes and

immersed myself in the best, most beautiful experience. So much so I have signed up to repeat the next course so the joy I've learned to develop can deepen. Try it, you'll love it. You certainly won't regret it!"
~ Jenny Smith (England)
"My gratitude for life has grown exponentially due to this program. I'm at the beginning of a new life—and not just a new chapter in life, a new book. A completely rewritten life. The Gratitude Blueprint and its FMTG technique has reawakened my heart and mind, stirring in me a discontent for the old and teaching me what a life of gratitude really means. I will be forever grateful for Waleuska's guidance."
~ Lara Marie Ford (United States)
"The year 2020 shook the world with the jolt of Covid-19. However, there were many who experienced an upgrade in their personal lives. I was amongst them. 20th January 2020 was the date when I took up FMTG for the first time. And then there was no looking back. 4 times in a row I got myself enrolled for this beautifully crafted practice of gratitude by Waleuska. Not that I had gone through some devastating life situation earlier, but I had also not encountered the inner hidden jewel of the art of living life more meaningfully, mindfully and extremely joyfully. FMTG fashioned my subconscious into a positive magic box and all I can think of now is gratitude and more gratitude in each passing moment of my life, thereby enriching and enhancing the beautiful encounter with the thing called life. And for this, I remain immensely and eternally grateful to Waleuska and her wonderful program called FMTG ."
~ Dr. Mita Sharma (Indonesia)

"28 days of personal investment and development, spent cocooned in a supportive nurturing family of fellow fans bonded by a common love of living life to the full. Content, pace, delivery all 5 stars. I highly recommend FMTG as a Global Human Entitlement. Everyone deserves this experience. Everyone! Namaste and Thank you."
~ Debbie Percy, UK